About Bridgend Studios
Bridgend Studios was opened in early 2013 by Michael Sheppard. After fifteen years in the photography business, Michael decided to establish a "home base" and that is what Bridgend Studios has become.

We specialise in family portraits, wedding photography, commercial photography and PR photography. We have worked all over Ireland, North and South, especially the greater Belfast area and throughout County Down. Over the last 15 years, I have worked with everyone from happy couples to grumpy chief executives. The results are always the same; delighted customers that have photographs that do what they want. It may be you want a stunning album that tells the story of your wedding day or you need a press shot that will stand out on the pages of a business publication.

Some people love being in front of the camera, some of us don't. By engaging with a professional photographer with years of experience you can be assured that you will recieve photographs that you are proud of.

Of equal importance is that the photographs we create will not take hours to set up which would keep you away from your guests or simply getting on with your day job. The key to our success is understanding your needs and using the camera to capture those great shots that leave you with a smile on your face and great memories.

At Bridgend Studios, here in Crossgar and a short distance from Downpatrick, County Down, we like to create a welcoming atmosphere for our clients, with an emphasis on family, fun and great photography.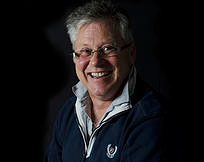 Michael Sheppard - Owner and primary photographer of Bridgend Studios
Michael is the owner and primary photographer of Michael Sheppard Photography which he formed in 1999. Michael has a wealth of experience working as a Photographer within the Public Sector for 10 years specialising in PR and portraiture. Since then Michael, has added Wedding, Event and Commercial Photography to his portfolio and has worked extensively on his Portraiture creating a fresh and natural way of shooting that has become very popular with his large number of clients. Michael works very closely with his brides and grooms helping plan their Wedding Day to ensure everything goes as planned. He is known for capturing each precious moment in a non intrusive manner and producing elegant, romantic and high quality images presented in an album of choice. Michael's attention for detail appeals to his commercial clients also. He can produce professional Staff Portraits for social media or portray products in all their glory.
1 Kilmore Road, Crossgar, BT30 9HJ
(028) 44 027 127
michael@bridgendstudios.com